James Bennett is an independent solo artist & multi instrumentalist from Newcastle NSW.
An experienced, prolific songwriter & one who believes in writing for a purpose & not just for the sake of trying to hit the big time.
James grew up on an 'off the grid', isolated farm just inland of Byron Bay where his parents raised him listening to nothing but Bob Dylan.
He would sneak his dads guitar from the cupboard & imitate Bob Dylan, singing every word to every song. He even made a harmonica brace out of an old wire coat hanger so he could play the harmonica & guitar at the same time! James has been writing songs since he was in primary school but what really got him into music as a career was a chance open mic night that revealed to him just how addicted he would get to playing live.
Fast forward a few years & he was playing all over Australia weekend to weekend!
James has been playing live & recording for over ten years, released four studio albums & shows no signs of slowing down any time soon.
In 2017 James flew across the world to Hollywood California to record his second album 'Run with the Hunted' with producer/ engineer Scott Campbell who has worked on some of the best selling albums of all time such as 'Jagged Little Pill' by 'Alanis Morissette', 'Return of Saturn' by 'No Doubt'
James' third album was recorded in New Zealand with Ex 'John Butler Trio' Drummer/ percussionist 'Michael Barker' & features harmonies by popular Canadian born/ Australian singer Wendy Matthews who he has also toured with as a support act.
Over the years James has warmed up the stage for much loved Aussie artists such as Diesel, Jeff lang, The Whitlams, Wendy Matthews, Daryl Braithwaite, Ian Moss, The Black Sorrows, Vika & Linda Bull, Mental As Anything, Rick Price, Rai Thistlethwayte (Thirsty Merc), Dan Sultan & Russell Morris.
This impressive list also extends to some well known international artists like Newton Faulkner (UK) & Canned Heat (USA)
James has graced the stage at many festivals across the country as well including 'Sydney Blues & Roots Festival', Airlie Beach Festival of Music', 'Grow your Own', 'Wingham Akoostik Festival', 'Festival of the Sun' & 'Wildwood' just to name a few!
James Bennett is proudly endorsed by Cole Clark Guitars, Grand Flavour Clothing, Wild Dog Stomp Boxes & D'Addario strings.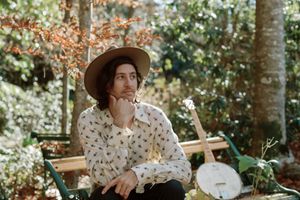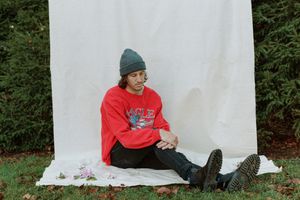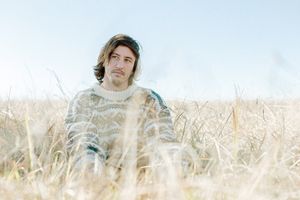 James Bennett is proudly supported by the following brands